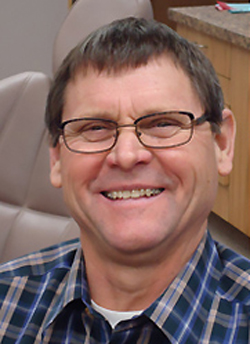 Dr. Keith Corbett
My life's work is the practice of o rthodontics. I love it! It has been one of the most wonderful things that has happened to me, and I thank God every day for giving me a passion that I consider a privilege and so much fun. I get to work with both young and old people all day long and the results are extremely rewarding. I have built my reputation on providing high quality, gentle orthodontic care for the people in several communities across British Columbia. Orthodontics is not only about teeth, but also about how a patient feels about themselves after treatment. The confidence that builds in a young person as they realize they can smile because they now have beautiful teeth, the blossoming of an older person who once, unable to face the public, can now associate with friends and strangers without fear and embarrassment, are things that give me satisfaction in a job well done. This profession is about changing lives and what a joy it is to witness this every day.
I have offices in Prince George and Quesnel, and have been practicing orthodontics in our region since 1985. My professional training includes not only full licensing in general dentistry, but also two full years of postgraduate certification in orthodontics. I have earned a Master of Science degree in orthodontics, at Loma Linda University School of Dentistry in Loma Linda, California. I have been fully licensed and certified professionally in British Columbia since 1979.
I also have been a Fellow of the College of Dental Surgeons of British Columbia since 1981 as a Certified Specialist in Orthodontics and Dentofacial Orthopedics. I then practiced with 2 of my brothers in Kelowna and Penticton for six years, after which I moved to Quesnel where I have been practicing ever since. I have also had successful practices in Prince Rupert (for eleven years) and in Terrace (for ten years). I am now practicing orthodontics in Prince George and Quesnel. Each year I keep up with the cutting edge of new orthodontic technology and techniques, enabling me to provide the best possible treatment and services to my patients.
I am happy to see anyone about his or her orthodontic needs and/or questions. No referral is needed. Just give my office a call and we will be happy to make an appointment for you. There is no charge to discuss your orthodontic needs with me and if you would like my help, all fees are discussed and agreed upon before any commitment is entered into.
My staff and I look forward to meeting and serving you.
Call today! Prince George 250-563-7223 or Quesnel 250-992-3444